Open Bids and Requests for Proposals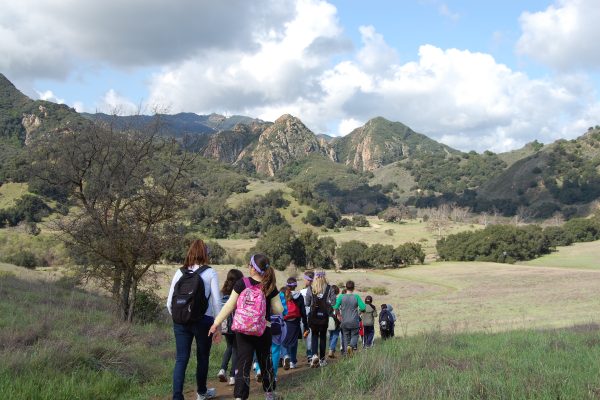 MRCA is now accepting bids to provide and serve meals to 80-150 participants in a 5-day, 4-night residential outdoor education camp at King Gillette Ranch in Calabasas, California. Camps will occur during February 24, 2020 to May 8, 2020, with sessions running Monday – Friday, and are operated by Community Nature Connection.
Sealed bids will be accepted until 12:00 PM PST on Friday, December 20, 2019.
An optional tour of the kitchen facilities will be provided on Wednesday, December 17, 2019 at 2:00 PM PST for bidders who are interested in seeing the location, facility, and equipment. Those interested must RSVP by Tuesday, December 16, 2019 at 4:00 PM PST. All Requests for Interpretation, questions and tour RSVPs should be submitted to Community Nature Connection at Education@communitynatureconnection.org, (213) 503-9696, by 4:00 PM PST on December 19, 2019.
Please refer to the full bid package for all requirements:  MRCA-Catering IFB 191206
Disadvantaged Business Participation
Diversity, inclusion, equity, and relevancy are essential to MRCA's ability to achieve protection of Southern California's open space and recreation resources. The MRCA recognizes that there is a fundamental right of all people to equitably access Southern California's rich environmental resources and participate in decisions that affect these resources. The historic pattern of environmental burdens borne disproportionately by disadvantaged communities can be altered through deliberate practices that increase inclusion and participation. MRCA's purchasing power can be used to promote environmental equity, diversity, and inclusion in all forms.
In 2017, MRCA's Governing Board adopted an Outreach and Advertising Policy for contracts and established a target participation rate for disadvantaged business enterprises of 20%.
Short List for Professional & Architecture/Engineering Services
In March 2017 MRCA received Statements of Qualifications for Professional Services. The firms listed below were deemed to have demonstrated competence and qualifications. The next RFQ cycle for Professional Services will occur in 2019.

Landscape Architecture and Planning
AHBE
Alta Planning + Design
Architerra Design Group
BlueGreen Consulting
JDC Landscape Architecture & Planning
MIG
NUVIS Landscape Architecture
Pacific Coast Land Design
Pamela Burton & Company
Placeworks
RELM
Schmidt Design Group, Inc
Spurlock
Stoss Landscape Urbanism
SWA
Thomas Sabin Studio
Troller Mayer Associates, Inc.
Withers & Sandgren, Ltd.
Topographic Surveying
Guida Surveying, Inc.
CWE
John M. Cruikshank Consultants, Inc.
Architecture
BOA Architecture
Chee Salette Landscape + Architecture
Chan Young Architects
Sparano + Mooney Architecture
ERW Design
Gwynne Pugh Urban Studio
Urban Rock Design
Civil and Structural Engineering
VCA Engineers, Inc.
Alta Planning + Design
CWE
Holmes Structures
IMEG
John M. Cruikshank Consultants, Inc.
Stantec
Mechanical, Electrical, and Plumbing Engineering
IMEG
Rondecas Plumbing and General Construction Co.
DH Green Energy
Geotechnical Engineering
Ninyo & Moore
SCST, Inc.
Shannon & Wilson, Inc.
Geosoils Consultants, Inc.
Leighton Consulting, Inc.
Earth Systems Southern California
CEQA
ECORP Consulting, Inc.
Envicom Corporation
First Carbon Solutions
Placeworks
UltraSystems
Environmental Site Assessments
SCST, Inc.
CWE
Leighton Consulting, Inc.
Construction Management and Estimating
BergCM
CWE
D'Ybanag Construction Company
Griffin Structures, Inc.
Rondecas Plumbing & General Construction Co.
Knowland Construction Services
RWBID Construction Management, LLC
TELACU Construction Management
Totum
General Contracting
Dunn Development Company
Rondecas General Construction Co.
Design/Build of solar and grey water systems
Cal Clean Earth
Plan Checking and Inspections
Interwest Consulting Group, Inc.
Knowland Construction Services
Biologist
Marcus C. England
Hydrologist
BlueGreen Consulting
Water Quality Monitoring
CWE