Escondido Canyon Park
Park Details

Address:
27200 Winding Way, Malibu, CA
Features:






Accessed from Pacific Coast Highway (PCH) about a mile south of Kanan Road in Malibu, the Edward Albert Trail through Escondido Canyon Natural Area leads hikers,  mountain bikers, and equestrians 4.2 miles through oak woodland, riparian woodland, and Coastal sage scrub to the spectacular, multi-tiered 150-foot Escondido Falls—the highest in the Santa Monica Mountains. The waterfall is dependent on rainfall, and is minimal or non-existent during dry weather.
From the parking lot at Winding Way, which costs $12.00,  follow the trail along the paved road about a mile. Please stay on the trail for your safety along this winding road with multiple blind curves. At the Edward Albert Escondido Canyon Trailhead sign at the top of a meadow to your left, head down into the canyon. You will cross Escondido Creek (dry seasonally) and head to the left to reach the waterfall. The trail criss-crosses the creek several times. A mile into the trail you will reach the base of the waterfall. This is the lower tier of the huge limestone fall. The public parkland ends here.
The upper falls  are not open to the public. Hikers are asked not to climb to the upper falls to preserve the fragile habitat and to avoid the risk of serious fall injuries.
Please note that there are no bathroom facilities beyond the parking lot at PCH. Escondido Canyon is a high fire risk zone. Smoking and open fires are prohibited and punishable by fines.
Tags:
Dramatic Waterfalls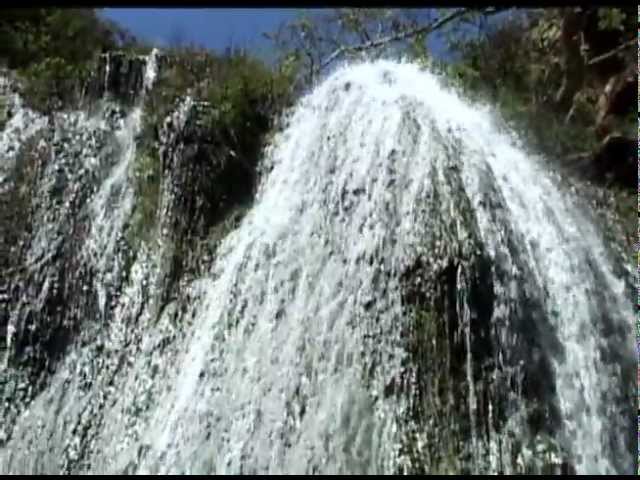 Special Note
Parking is $12 at the Winding Way Parking Lot.